A PLACE THAT YOU WILL NEVER FORGET
Church Meadows | 6 Bed Sleeps 12 - Near Haworth BD15 0BP
Escape to the Yorkshire Dales countryside in our fabulous home, a perfect retreat for families and large groups. Set in an outstanding, panoramic location, our property offers jaw-dropping, unobstructed views over the open countryside, providing a tranquil backdrop to a relaxing and adventurous vacation.
Our delightful home is 3 miles from the quaint, literary village of Haworth, the famed hometown of the Bronte sisters. Here, you can take in the local history, shop for unique treasures, or dine in charming cafes and restaurants.
The heart of our home is the impressive games room, a haven for kids and adults alike. Here, you can engage in friendly competition at the pool table or battle it out on retro arcade games.
After a day of exploration and games, relax and unwind in our private hot tub nestled outdoors. Here, you can soak in the warmth while admiring the rolling hills of the English countryside and indulging in the breathtaking sunset views beyond Hewenden viaduct.
Our property also features a state-of-the-art cinema room. With comfortable seating and Sonos audio-visual equipment, it's the perfect spot to enjoy a family movie night or binge-watch your favorite series.
We are also delighted to be a dog-friendly property. We have ample space for your furry friends to play and run around, and we provide special amenities to ensure they feel just as welcome as their human counterparts.
Parking will never be a worry, as we provide space for two cars, allowing you and your group to explore the area at your leisure easily.
From the stunning views to the fun-filled amenities, our home offers an experience that combines luxury and comfort with the charm and beauty of the countryside. With room to accommodate large groups and amenities that cater to all ages, it's the perfect location for a memorable holiday stay. Book your stay today, and let our home be the backdrop to your next unforgettable adventure.
Starlink Wifi: Last recorded download speed 160 Mbps
SLEEPING ARRANGEMENTS
Bedroom 1 - 1 double bed
Bedroom 2 - 1 double bed
Bedroom 3 - 1 double bed
Bedroom 4 - 1 double bed
Bedroom 5 - 2 single beds.
Bedroom 6 - 1 double bed.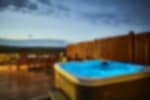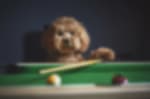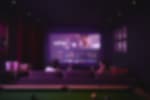 | | |
| --- | --- |
| | House |
| | |
| | 6 |
| | 3 |
| | 12 |
| | 24 Hour Check-in, Adjoining Rooms, Bathtub, Cable Television, Credit Cards Accepted, Dishwasher, Dryer, Free Internet, Free Parking, Free Wifi, Freezer, Game Room, Garden, Hair Dryer, Hangers, Heating, Clothes Iron, Ironing Board, Late Arrival, Non Smoking, Parking Available, Outdoor furniture, Pets Allowed, Room With A View, Shampoo, Smart TV, Television, Washer, Hot Tub |