A PLACE THAT YOU WILL NEVER FORGET
Ropers Retreat
If your travelling for work, pleasure or visiting family, this delightful 4 bed townhouse, close to Halifax centre is your perfect 'Home from home'. The house is beautifully presented throughout and features a modern kitchen, open plan living and dining area plus 2 parking spaces at the front and a relaxing garden out back.
Nestling in the quiet hamlet of Ambler Thorn, just north of Halifax and west of Bradford and Leeds, this 4 bedroom home-from-home will help you relax and unwind the moment you set foot inside. Yet you can be up and away early and be in local towns within minutes.
It's a classic townhouse, built from Yorkshire stone, and it's here to help you leave your worries at the door and enjoy some well-earned rest and leisure time.
You can tell the owners and hosts love this place as much as they hope you will. That's illustrated by the living room area, probably the space you'll all gather and spend the most time in together.
There are twin sofas in here, so when you get the chance, kick off your shoes, grab the remote and see what's on the digital TV. It's connected to Freeview and you can connect to your Netflix and Amazon Prime accounts too, so you can keep track of that series that has you hooked even while you're away.
Colourful prints on the wall really add an extra homely dimension to a space that contains a dining table, ready to host a sit-down meal for you all if that's what you're planning. It can also double as your work desk if you need to focus on your business. And, accessed from this room, your very own private garden, another space in which you can relax and unwind after a long day's exploring or working in West Yorkshire.
Adjacent to the lounge is your kitchen, and there's everything you'd expect to find in a modern kitchen in here - cooking appliances, washing machine, dishwasher and the absolutely essential kettle which you can use to fix yourselves a proper brew - using Yorkshire tea, of course!
Also down on the ground floor, a handy WC. There are two more upstairs, one in the ensuite shower room that's part of the main bedroom, the other in the main bathroom which features a tub that invites you to lay back and relax.
Having 2 shower/bathrooms and 3 toilets means you'll never have to worry about a long wait when you're in a rush to get ready.
Speaking of the bedrooms, of which there are four, three on the first floor and one in the loft conversion, they feature a mix of double and single beds, so great for work colleagues or contractors or groups of friends and family looking for quality serviced accommodation in the Halifax area. They all come with fresh bedding and ample clean towels.
You'll be pleased to know that free, super fast fibre broadband serves the whole house, so you can keep in touch with the office or clients easily enough.
It's worth mentioning here that at the side of the property there are two free parking spaces, so you can always find somewhere to leave your vehicles and you won't have far to carry your luggage into the house!
Pets are allowed for minimum stays of 14 days. Check out our other properties at uSnooz.com
SLEEPING ARRANGEMENTS (4 beds - Sleeps 6)
Bedroom 1 Double Bed
Bedroom 2 Single Bed
Bedroom 3 Single Bed
Bedroom 4 Single Beds x 2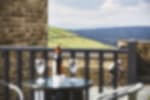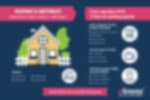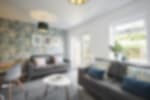 | | |
| --- | --- |
| Type | House |
| Size | |
| Bedrooms | 4 |
| Bathrooms | 2 |
| Max Guests | 6 |
| Amenities | Adjoining Rooms, Credit Cards Accepted, Dryer, Free Housekeeping, Free Internet, Free Local Calls, Free Parking, Free Wifi, Freezer, Hair Dryer, Hangers, Heating, Housekeeping, Clothes Iron, Ironing Board, Late Arrival, Non Smoking, Parking Available, Shampoo, Smart TV, Smartlock, Television, Washer, Car Rental, 24 Hour Check-in, Garden, Pets Allowed, Shuttle |